Promatic Huntsman XP
00048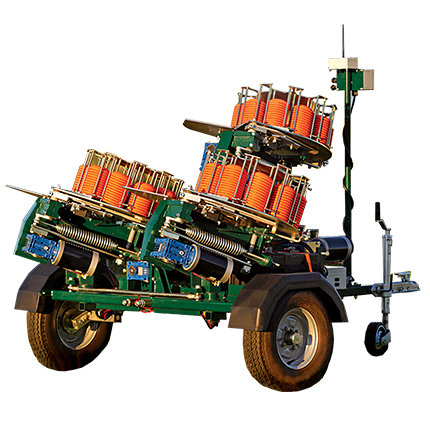 The Ultimate machine for simulated Game Shooting, ideal for up to 4 guns
Can throw up to 100 birds in 60 seconds
630 bird capacity
In excess 130 yard throwing distance
Built in 20/40/60/80/100 bird flurry
Digital wireless radio included
Gel Batteries included plus a 4 stage battery charger system for overnight charging
Custom nylon cover
With two front - linked traps that oscillate side to side, and a rear full wobble trap which throws random and spontaneous targets, the Huntsman XP offers a natural flowing spread of birds over a huge area. With the use of the built in flurries, you can simulate high driven pheasant, passing dove, flushing quail, decoying ducks – whatever bird you prefer. Used and recommended by hunters everywhere, syndicates and Estates across the world, the Huntsman XP is the perfect machine for the serious game shooter or hunter.
Extend your season, make full use of your property, train for the season ahead or train novice shooters, the Huntsman XP gives you total flexibility to practice or even enhance your earning potential.
Included on the Huntsman XP is a high specification intelligent four stage battery charger system. At the end of a day's shoot, just simply plug the charger into a wall socket and charge the batteries to their correct level, without the risk of overcharging.