Pre-Owned Zoli Z-Sport HR 12G 32"
3833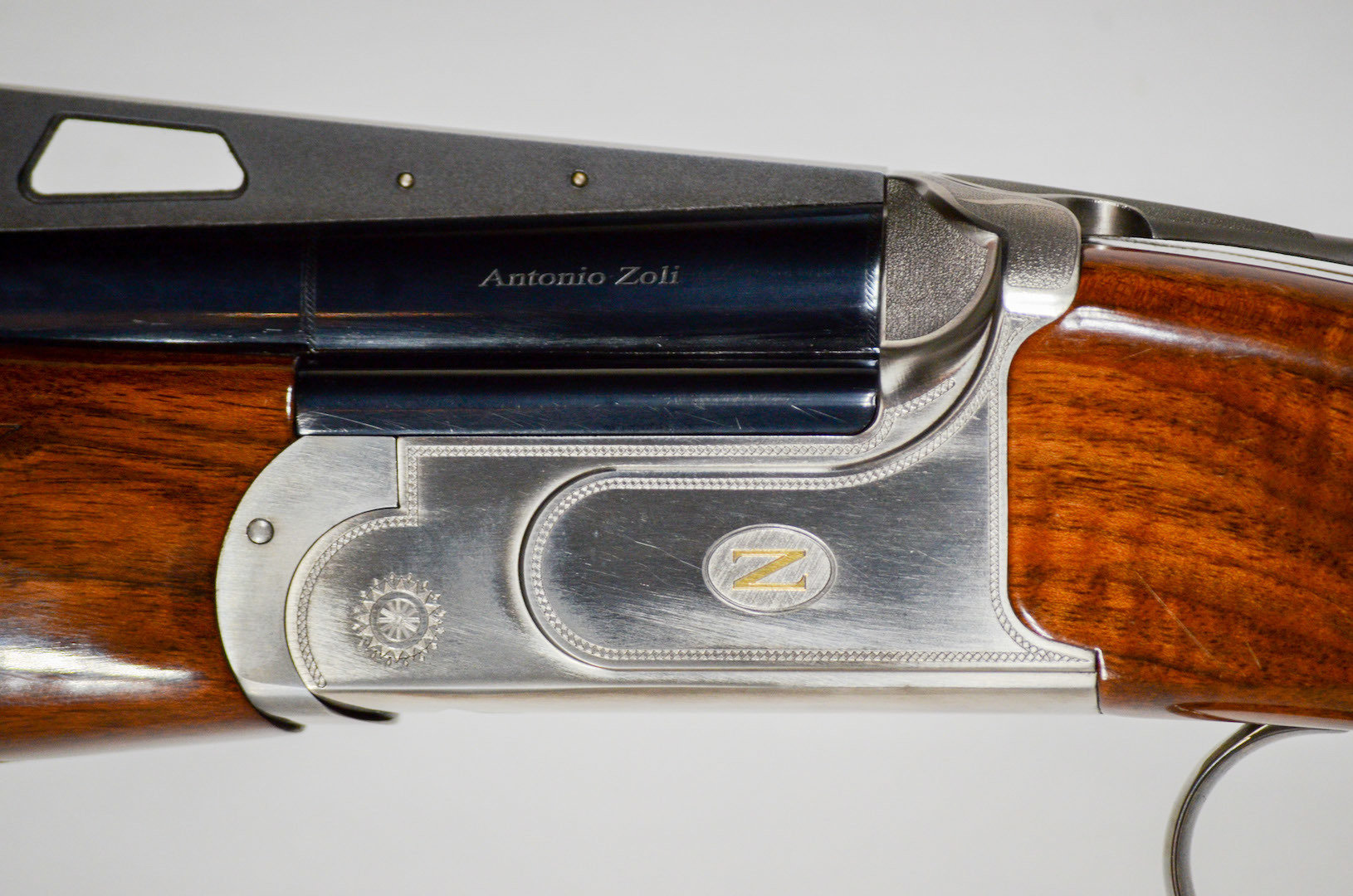 >> This pre-owned Z-Sport HR features a nickeled receive and 32" high rib adjustable barrels. In good condition. Some wear on receiver and minor scratches on stock.
Built to win, the Z-Sport HR has been developed by combining the best techniques of the gunsmith tradition with modern science, supported by the most recent applications. This laborious quest has pushed us towards unknown territories, an exercise without which we would have never been able to introduce the new concepts that make this version so unique. Ergonomics, weight distribution, interaction between the gun and the shooter: these are just some of the themes that accompanied the various planning stages of the HR.
With the Z-Sport HR, aiming for the target becomes instinctive and focused from the very beginning. The HR model naturally leads your eyes to the target, offering a perfect view that translates into a significant reduction of discomfort for neck and shoulder. This model also boasts low recoil, due in part to the Boss-type lock which moves the gun's central axis to an elevated position. Additional features include a new, 11 mm, adjustable tapered rib that thanks to a simple washer can adjust the impact point from 50/50 to 70/30.
As with all Zoli guns, the barrels dynamic approach and silver soldering, complete with an impact-point factory warranty, deliver a shooting experience with low recoil and requiring minimal effort and less eye strain. The standard stock is an off-set Monte Carlo, offering ideal pitch and a slightly rounded comb combined with an embossed pistol grip: a comfortable stock, ideal to make the most of the high rib. The action is engraved with a delicately ornate border, alongside the Z-Gun logo.
Gauge:12
Barrel Length:32"
Type:Sporting
Upgrades:Pre-Owned