Pre-Owned Merkel 2000 EL 20G 28"
3987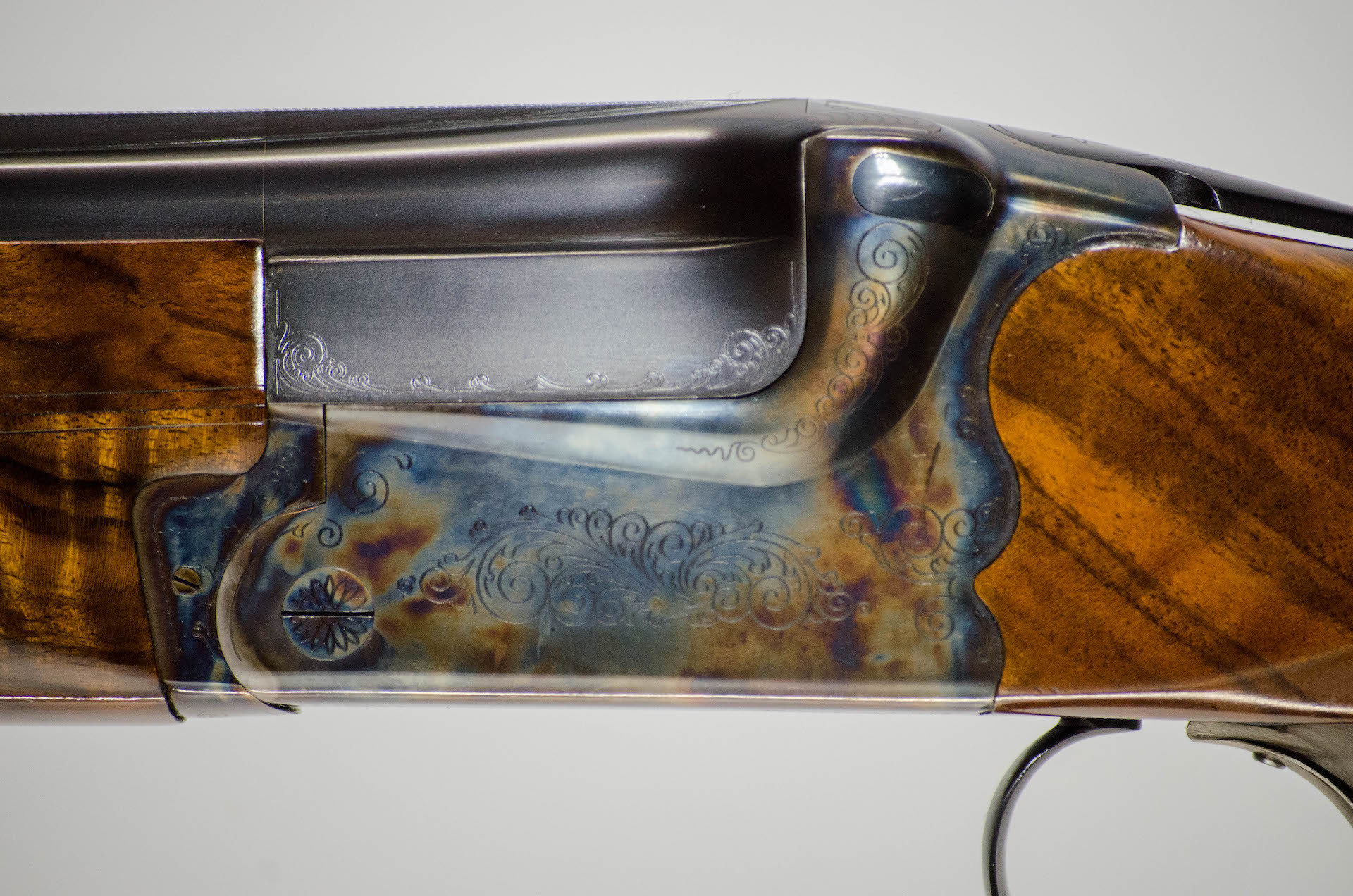 This exceptional Merkel shotgun features a single brass bead front sight on the solid matte rib, 3 inch chambers, choke tubes and ejectors. Standard barrel markings, Kersten cross bolt, modified Anson & Deely box lock action, tang mounted safety, adjustable single trigger with selector mounted behind the trigger.
The case-colored receiver is engraved with floral scroll designs. The engraving design extends to the trigger guard, break lever and forearm hardware. An extra fancy multi-point three-piece forearm and pistol grip stock with a black plastic grip cap and Merkel-Suhl original plastic buttplate.
Comes with a hard case.

Length of Pull:
14 5/8"
• Drop at front of Comb:
1 1/2" •
Drop at heel:
2 1/2"
Gauge:20
Barrel Length:28"
Type:Field/Sporting
Notes:Pre-Owned