Pre-Owned Krieghoff K80 Gold Danube Sporting 12GA 32"/28"
3904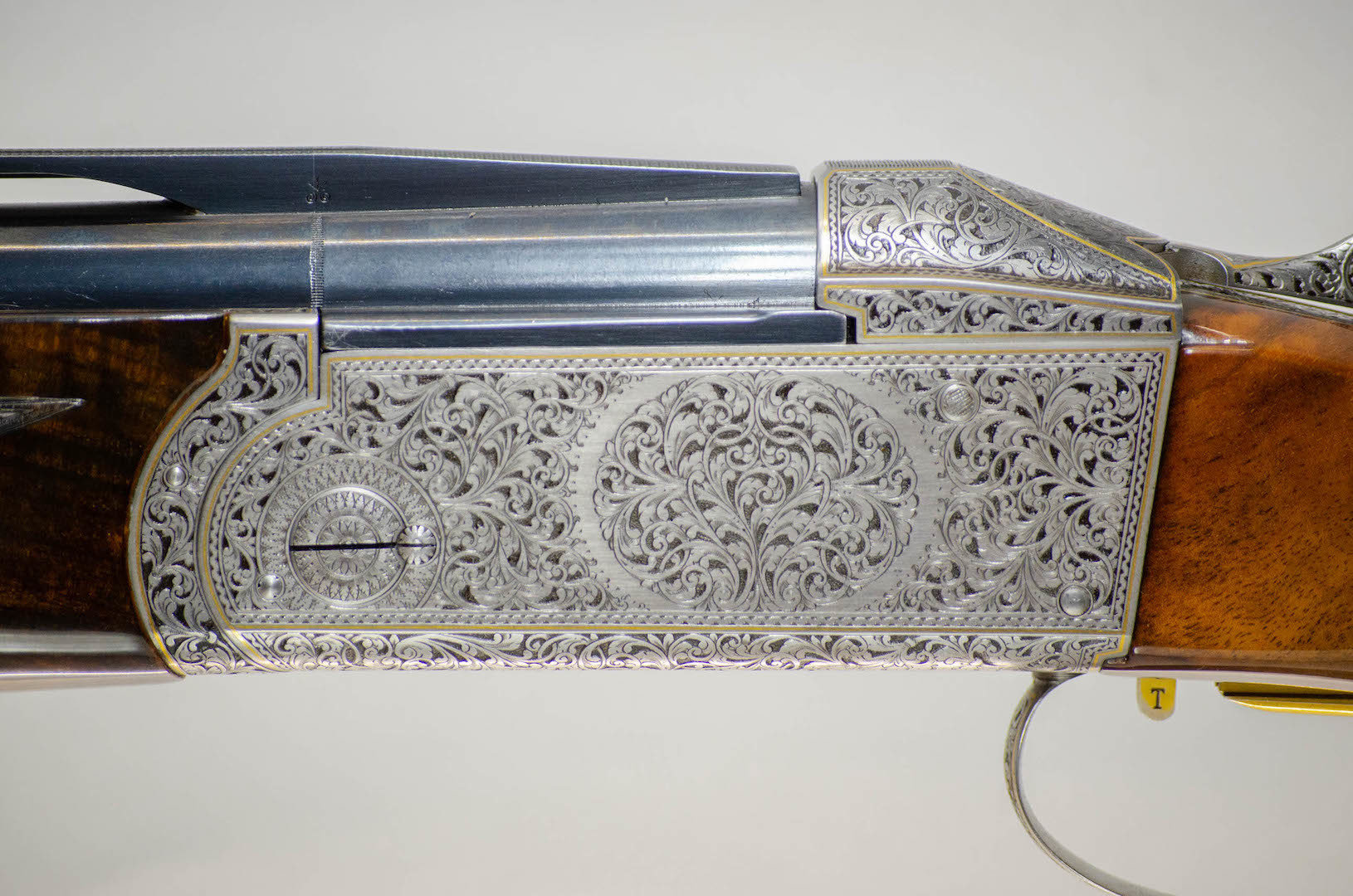 >> This Krieghoff is pre-owned, in great condition. Features the exquisite, but now discontinued, Gold Danube engraving pattern. Comes with two barrels, a 32" 12GA and a 28" 20GA barrel. Comes with four choke tubes, two 12GA Krieghoff steel chokes (#1 and #2) and two 20GA Seminole chokes (Cy, Sk). LOP is 14 3/4" with a lightweight adjustable butt plate already installed.

The K-80 Sporting is a gun that blends the balance and responsiveness of a game gun with the soft recoil, smooth swinging and rugged reliability of a competition gun. Supplied in a Krieghoff hard case with all of the accessories.
Gauge:12
Barrel Length:32/28
Type:Sporting
Upgrades:Pre-Owned