Perazzi MX8 SCO/C Max Custom 12/20GA Combo
3089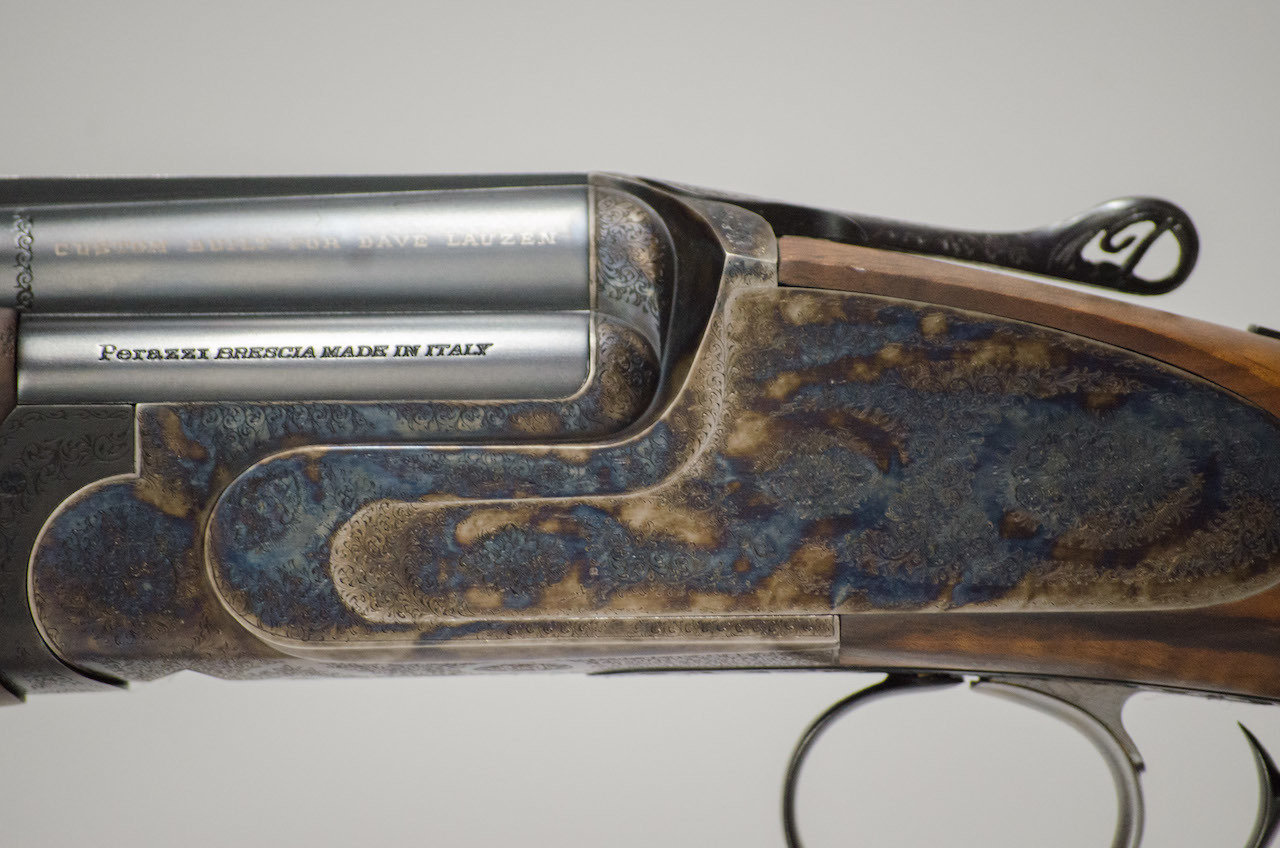 >> This stunning side-plate Perazzi SCO was engraved by Gobbi. Rose and scroll with case coloring. 2 Barrel set, both with step ribs (7/16 x 9/32).
Barrel 1: 34″ 1.72kg fixed chokes IM/F
Barrel 2: 32″ 1.64kg fixed chokes IM/F
Custom Turkish Walnut stock made by Wenig. Exquisite oak and acorn checkering.
LOP: 15.125″
Comb: 1.5″ parallel
Drop at Monte Carlo (heel): 2.5″
Both forearms have pigeons inlaid in the bottom. All serial #s match #134922. Two barrels / two separate forearms.
Gauge:12/20
Barrel Length:32"
Type:Sporting