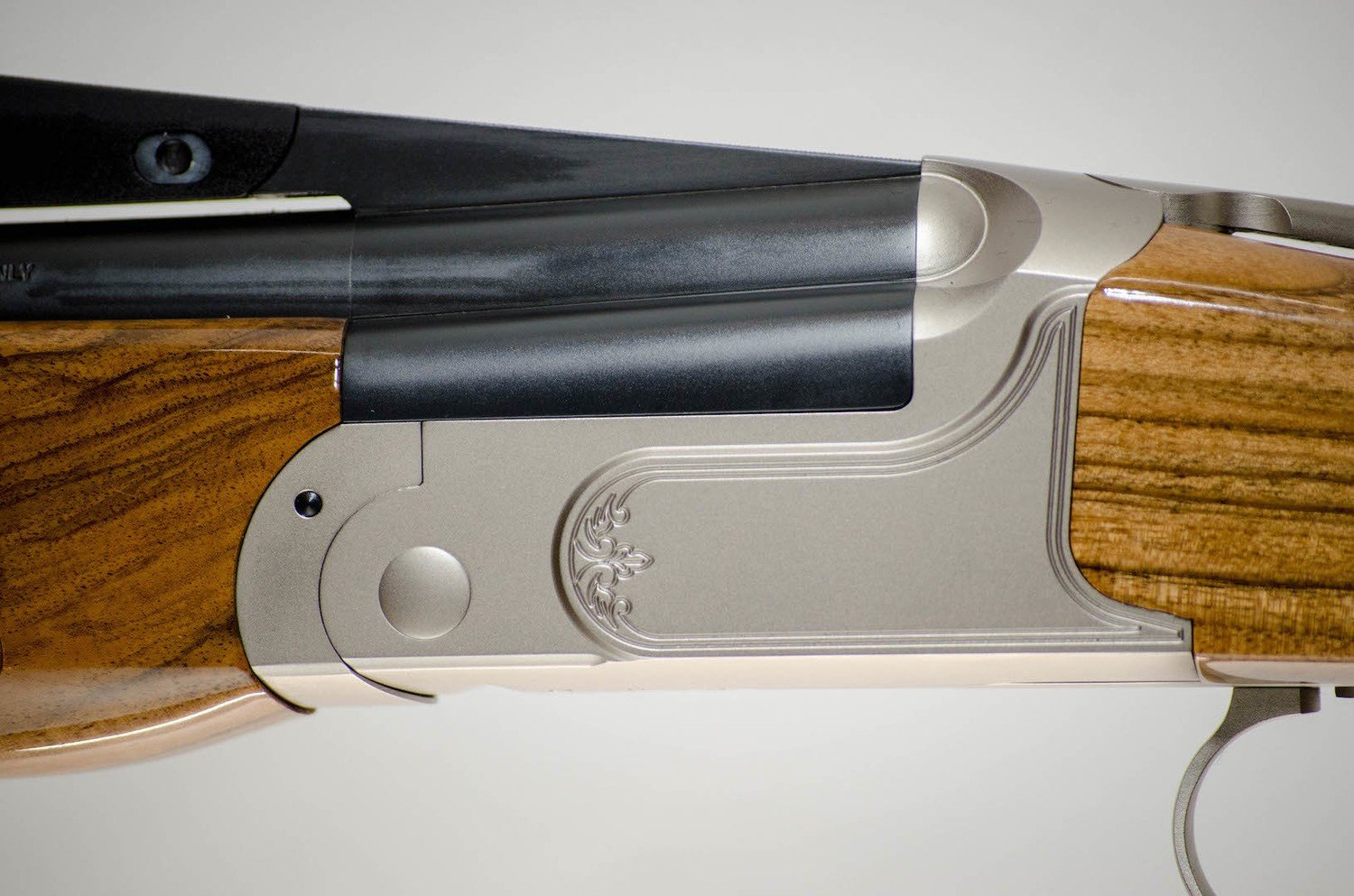 Kolar Max Lite Trap T/A Low Profile Combo 12GA 32"/34"
SKU 4079
Product Details
This standard grade Kolar Max Trap T/A combo features a 32″ matte adjustable low profile O/U barrel and a 34″ matte low profile un-single barrel. Comes with 5 titanium Kolar choke tubes and a Negrini hard case.
---
Tailored for Consistency
Kolar offers multiple factory stock dimensions allowing the shooter the flexibility to achieve a custom fit out of a factory available stock. This flexibility is unmatched in the industry and is essential for proper gun fit. This allows instant recognition of target line and variance. All stocks are fitted with new lightweight titanium hardware and a six-way adjustable comb as standard equipment. A heel adjuster is optional. When combined with the adjustable comb you have all the precise fitting benefits of a custom stock. The forend on Kolar Trap models is an extended beaver-tail design. Both stock and forend are cut from high quality English walnut.
Maximum Pattern Efficiency & Low Recoil
The standard barrels on the Max Lite are Kolar's innovative .740 lite contour design. Combined with extra-long forcing cones and precisely tapered factory titanium choke tubes, you'll find incredible pattern efficiency and extremely low recoil characteristics. The gun is available with a matched weight carrier barrel and AAA Kolar sub-gauge tube inserts.
Selectable & Adjustable
The re-designed Kolar Stage II mechanical trigger is selectable and adjustable for trigger blade placement. It features a patented interlock to eliminate the possibility of fan-firing. The all coil, spring driven Stage II trigger features an enhanced hammer/sear configuration to ensure precise trigger pull.
---
Save this product for later