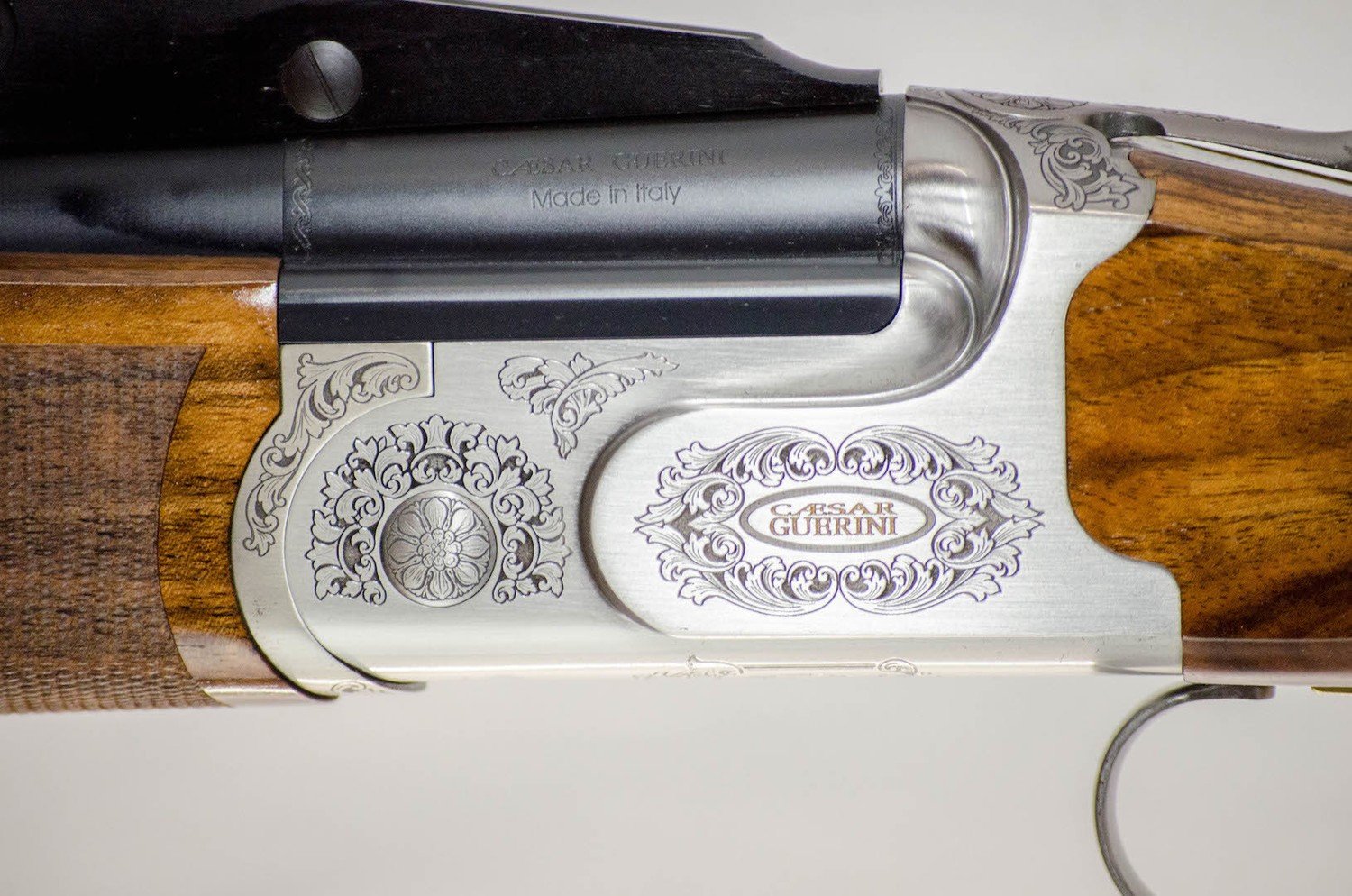 Caesar Guerini Summit Trap Unsingle 12GA 34"
SKU 4077
Product Details
This Caesar Guerini Summit Trap features a 34" unsingle trap barrel, chambered in 12 gauge. The height of the rib is 25mm, and is adjustable from 50/50 to 120% high. Semi-beavertail forend with finger grooves. Comes with 3 "MAXIS" competition chokes (M, IM, and Full) and a red Caesar Guerini hard case.

The Summit trap shotgun is our no compromise competition model. It is designed for the shooter who puts a premium on performance. The extensive list of features all work together in unison, reflecting our goal of making you the best shooter you can possibly be. The DTS (Dynamic Tuning System) allows any shooter to tailor the gun to their individual style. The rib adjusts the point of impact from 60/40% to over 100% while the DTS comb system moves four ways; comb height, drop, offset, and cast. The trigger is the heart of a trap gun. We have designed the Summit trigger system to meet the most demanding expectations with adjustable take-up, over-travel, and reach. Another key issue for the serious trap shooter is durability. The Summit is designed to meet the high volume demands of thousands of rounds a year. Oversized locking lug, rock solid ejectors, combined with modular wear points allow the Summit to be a durable and reliable shooting tool.

Save this product for later