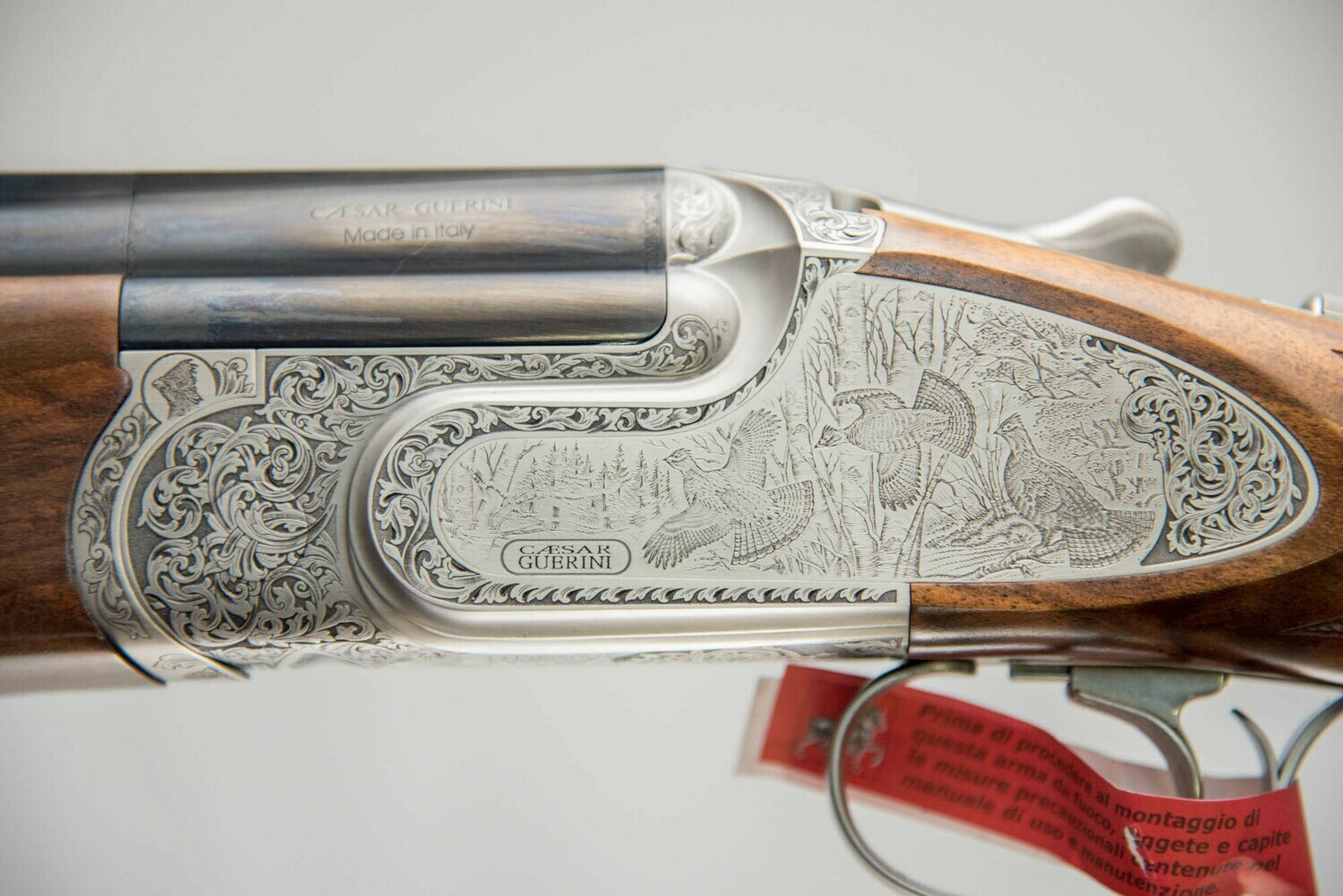 Caesar Guerini Invictus VII Sporting Limited Edition 12GA 32"
SKU 4792
Product Details
For sale is a brand new Caesar Guerini Invictus VII Sporting chambered in 12 gauge with a 32″ standard rib sporting barrels. 6 MAXIS competition chokes and Caesar Guerini hard case come standard. Limited edition, exclusive to Michigan Shooting Centers in the United States - features the Invictus VII design in all silver, without gold accents. A more subtle look for the serious competitor looking for a highly engraved scroll and game scene sporting gun.

In their ongoing pursuit to make the best Target shotgun possible, Caesar Guerini has created the Invictus. Featuring the greatest advancement in over-under durability in many years – the Invictus System. This revolutionary new system completely changes the way the barrel and action lock together when the gun is closed, making the whole system stronger. Additionally, all locking surfaces are now modular, creating a gun that is many times more durable than a traditional over-and-under shotguns. For the first time you can measure the life span of your shotgun not by how long you can shoot it, but how long your children and grandchildren can. Unfortunately, we might have to consider updating that Lifetime guarantee.
Save this product for later