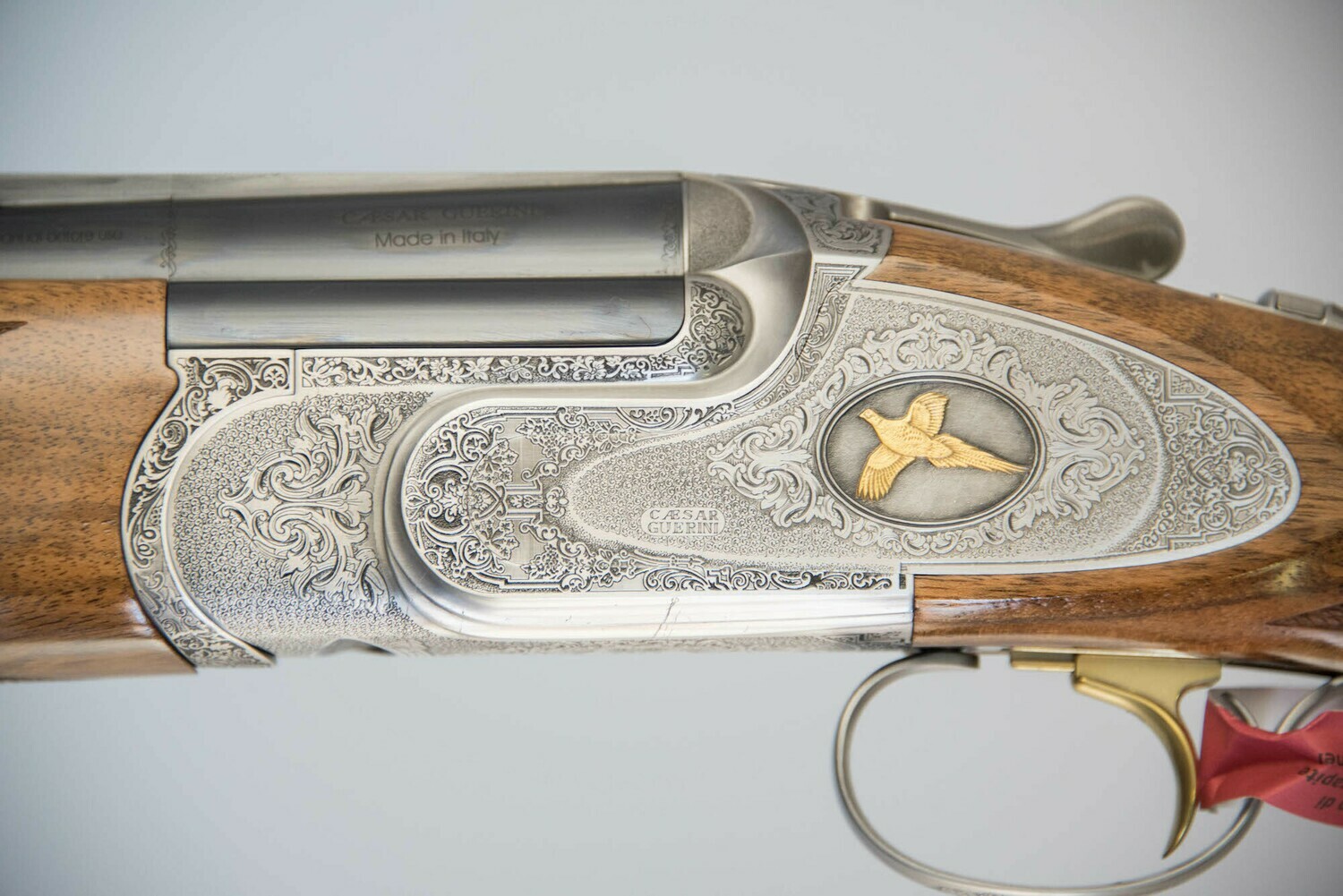 Caesar Guerini Invictus V Sporting 12GA 32"
SKU 5072
Product Details
This Caesar Guerini Invictus V Sporting comes with 32″ standard rib sporting barrels. 6 MAXIS competition chokes and Caesar Guerini hard case come standard.

In their ongoing pursuit to make the best target shotgun possible, Caesar Guerini has created the Invictus. Featuring the greatest advancement in over-under durability in many years – the Invictus System. This revolutionary new system completely changes the way the barrel and action lock together when the gun is closed, making the whole system stronger. Additionally, all locking surfaces are now modular, creating a gun that is many times more durable than a traditional over-and-under shotguns. For the first time you can measure the life span of your shotgun not by how long you can shoot it, but how long your children and grandchildren can. Unfortunately, we might have to consider updating that Lifetime guarantee.
Caesar Guerini is introducing the DPS trigger system in the new Invictus V Sporting. The system provides a remarkable improvement in weight, speed and take-up resulting in an ultra-crisp feel. We invite our customers to compare it to any target shotgun available today. All of the technology in the Invictus V Sporting is complimented by the graceful side plate action with full-coverage engraving. This embellishment employs no fewer than four different engraving techniques, including many hours of hand engraving. The result is a stunning example of contemporary Italian Ornato style engraving with deep relief game scenes. The Invictus V is quite simply the perfect synthesis of technology and art.
Save this product for later