Caesar Guerini Ellipse Curve Gold Sporting 12GA 30"
4376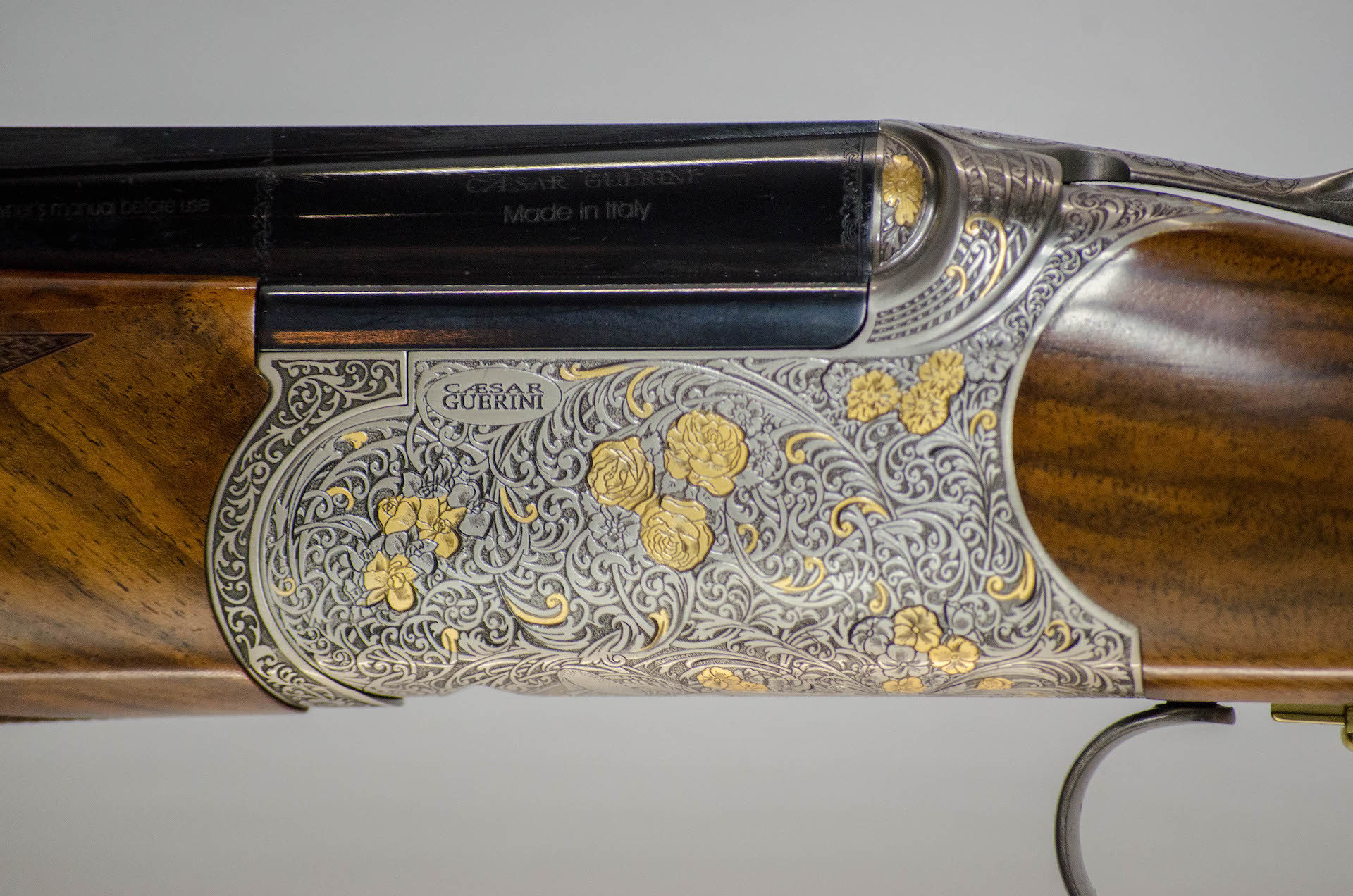 This Caesar Guerini Ellipse Curve Sporting is a limited edition gun produced in 2017. Chambered in 12 gauge with a 30" flat rib competition barrel. This gun is pre-owned, but never fired and in like-new 100% condition. Comes with 6 MAXIS competition chokes, warranty, Caesar Guerini hard case, and all of the original tools.

The Curve is based off of Caesar Guerini's Ellipse round body action. This type of action not only provides a clean uncluttered look, but also makes for a trim profile that allows the Ellipse Curve to be a responsive and natural pointing sporting clays gun. The rounded action features tasteful fantasy style engraving with gold accents, which draws its inspiration from classical fine art. To compliment the masterful engraving is a special deluxe grade of Turkish walnut with a lustrous oil finish to bring out the figure in the wood.
The Curve is beautiful in form and function rivaling that of the world's best shotguns. However, if it's the Limited Edition, Ellipse Curve Gold that you seek then you will need to act fast. Like any good treasure hunter will tell you, nothing this good is available forever.
>> This edition of the CG Ellipse Evo Sporting is an exclusive, limited run. Features a rather risqué gold engraving design certain to turn heads. Paired with a 32″ vent flat rib barrel and a slim, non-adjustable stock. Upgraded wood. 6 MAXIS competition chokes and Caesar Guerini hard case come standard.

Gauge:12
Barrel Length:30"
Type:Sporting