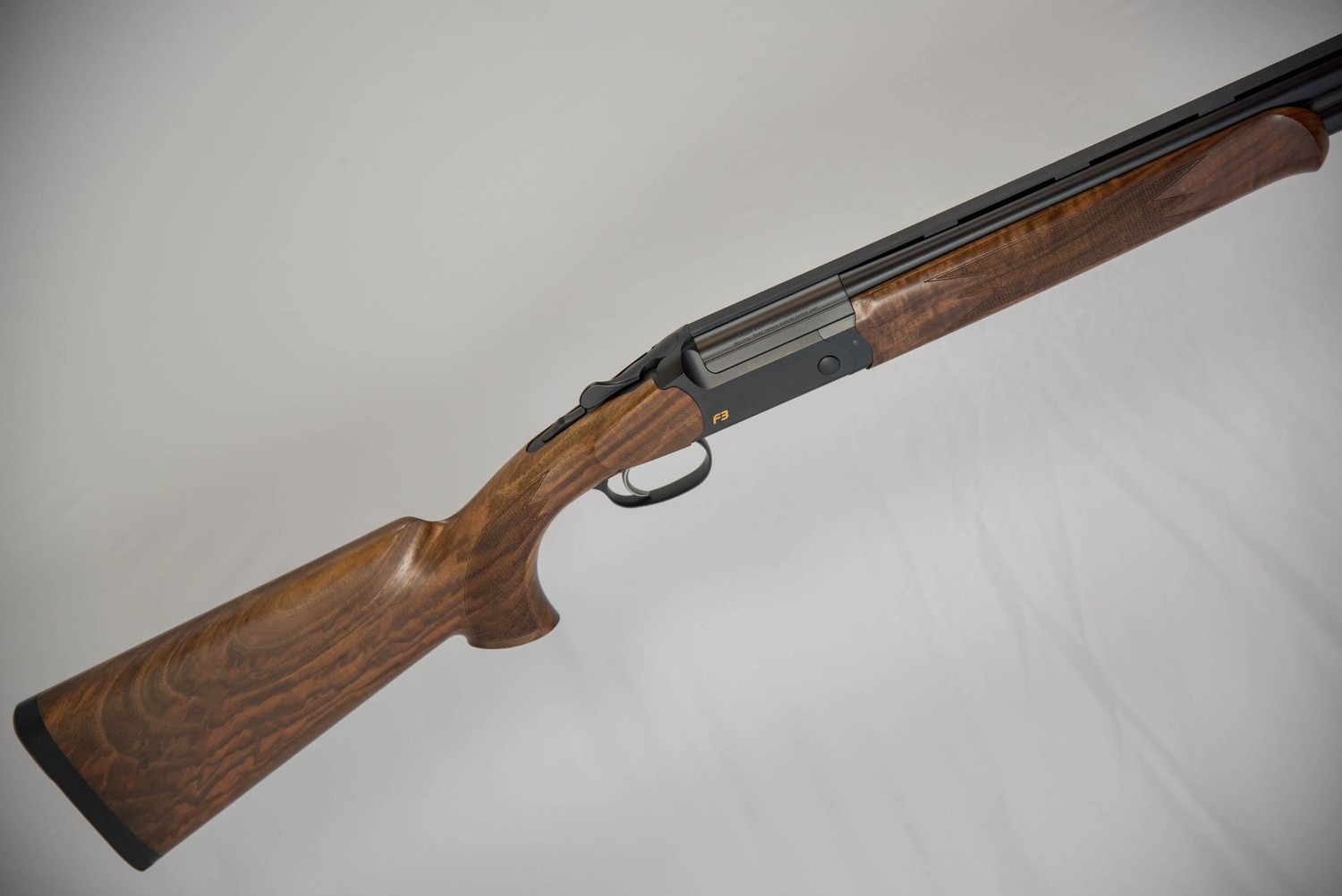 Blaser F3 Sporting 12GA 32″
SKU 1691
Product Details
>> This Blaser F3 Standard Sporting is outfitted with a 32" standard competition sporting barrel and an upgraded grade VI stock/forearm combo. Comes with 5 competition chokes and Blaser hard case.

The Blaser F3 was a ground breaking, zero-based development by Germany'sleading manufacturer of sporting firearms. Superior weight distribution makes it extremely point-able, while at the same time keeping it steady and smooth when following the line of the target without infringement on acceleration or speed of swing. The F3's extremely fast lock time and crisp trigger, that breaks like glass at approximately 3 1⁄4 lbs, ensure that the shot string is on its way the same instant the shooter's brain gives the command to pull the trigger.
The new F3 "Vantage" not only scores with the mechanical perfection found in all Blaser shotgun receivers, it also delivers ideal target awareness due to the hybrid nature of the raised rib. The adjustment free barrels offer the perfect blend of elevation for comfort and unsurpassed peripheral vision. This unique rib design insures your sight picture will be consistent when shooting aggressively or relaxed depending upon target presentation.
Balance System: The Blaser Balancer-System allows for individual adjustment of the shotgun's balance by means of adjusting the barrel balancer that is positioned between the barrels together with the stock balancer. The barrel weight can be increased by up to 213g using balancer weights. The stock balancer is a threaded rod that can be equipped with one or two weight cylinders.
Butt-Stock: The Vantage butt stock features fine checkering, and a lacquered finish. A slip rubber recoil pad for optimum protection for the shoulder is included.
Chokes: All new Blaser F3 shotguns come with 5 extended choke tubes, made by Briley.
Save this product for later