Blaser F16 Sporting Intuition 12GA 30"
3704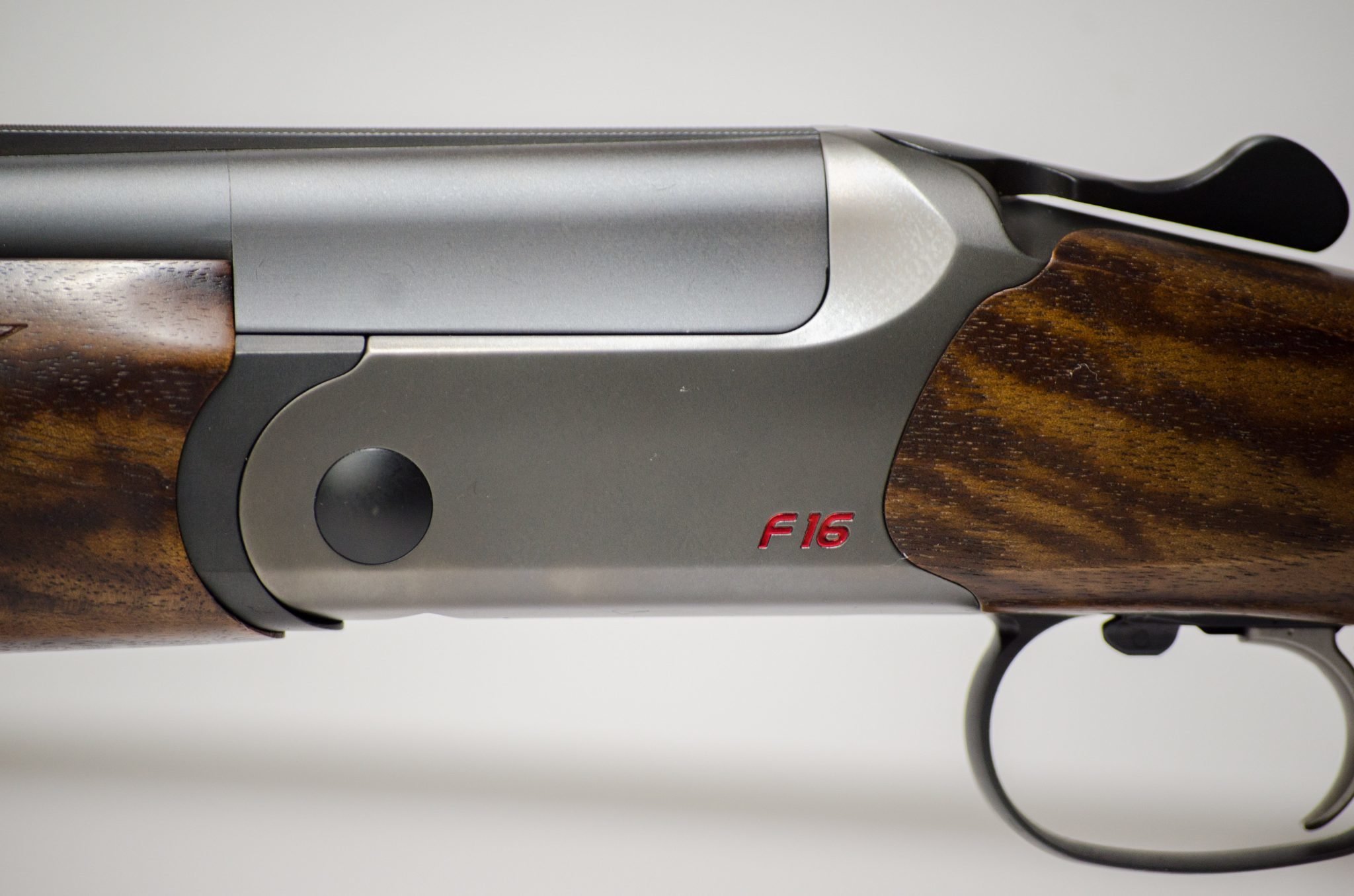 Crafted for Ladies: F16 Intuition
The very low profile receiver of the F16 forms the ideal basis for a shotgun that is perfectly tailored to the needs of the huntress. For the F16 Intuition, the engineers at Blaser took it a step further and decided to go for less drop at the comb and additional cast. The F16 Intuition's specially shaped, compact Monte Carlo stock, with a stock length of 350 mm, provides the huntress with optimum target acquisition and perfect fit. The benefits to the huntress are clear: she can comfortably rest her face against the stock to get into the optimal shooting position. Her shoulders and neck will be relaxed allowing better movement from any shooting position and a swifter acquisition of the target. Due to the shorter stock the distance between the pistol grip and trigger as well as the distance between the butt plate and trigger is reduced. The pistol grip now boasts finer features to easily accommodate a smaller hand reducing the risk of flinching. Additionally, recoil management has been addressed by making the recoil pad even softer, ensuring better absorption and steady placement in the shoulder. Shooting becomes more comfortable. Huntress and shotgun become one.
Perfected to the smallest detail
Monte Carlo Stock Design: The higher comb creates a perfect balance for both shoulder and cheek when mounting; Allowing cheek and eye to find the optimum position.
Reduced pitch angle: Ideal fit of the stock on the shoulder perfectly adapted to the female anatomy
Extra soft recoil pad: Excellent recoil characteristics
Reduced stock length: Smooth mounting allows for relaxed should and arm posture
Ergonomically designed pistol grip: Ideal ergonomics between pistol grip and trigger are designed for a women's hand.
Gauge:12
Barrel Length:30"
Type:Sporting
Upgrades:Ladies